Trackmania Nations Unlimited
Se trata de la última entrega de la famosa saga de carreras arcade Trackmania, que en esta última entrega hace gala de unos espectaculares gráficos con unos requerimientos muy bien ajustados. Entre otras muchas utilidades, se dispone de un creador de circuitos muy completo, con más de 50 bloques distintos para hacer nuestras pistas de ensueño, además de un utilísimo y completísimo editor de "skins" para nuestro coche, además de los más de 60 skins prediseñados con el logo de cada país.
Requisitos de sistema:
Requisitos mínimos:
* Procesador: 500 MHz
* Memoria: 256 MB
* Vídeo: 64 MB
* Espacio libre en disco: 750 MB
* DirectX 9.0c
Requisitos recomendados:
* Procesador: 1,8 MHz
* Memoria: 512 MB
* Vídeo: 128 MB
* Espacio libre en disco: 750 MB
Link de descarga:
http://www.gamershell.com/download_24766.shtml
Rising Eagle: Futuristic Infantry Warfare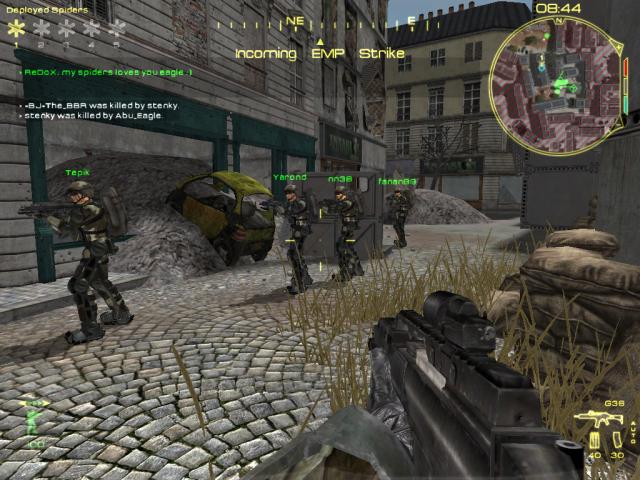 Rising Eagle Game Client
Minimum,Recommended
CPU Intel Pentium® 4 2.4GHz,Intel Pentium® 4 3.0GHz or better
RAM 1GB DDR,1GB DDR or more
HD Space 3GB
Video Card 128MB,DX9.0c support;256MB,DX9.0c support.
Resolution 800x600,1024x768
Sound DX9.0c compliant
OS Windows XP & Vista 32bit
LAN Game Ethernet 100mbps
Online Broad band connection:128kbps upload, 1.5Mbps download.
Note: Rising Eagle was not officially tested for Windows Vista® 64 bit.
Rising Eagle Dedicated Server
CPU Intel Pentium® 4 3.4GHz or better
RAM 1GB DDR
HD Space 3GB
Video Card No special card required
Display Resolution 800x600
Sound No special card required
OS Windows 2003 Server®, Windows XP® 32bit, Windows Vista® 32bit
LAN Game Ethernet 100mbps
Internet Game 5 Megabits upload/download for 32 players
http://www.gamershell.com/download_24846.shtml
SingTel Race 2008
The SingTel Simulator is a sight, sound and motion simulator that gives you the experience of driving a real Formula One™ race car. Physically, the SingTel Simulator looks just like a Formula One™ car. It has the Singapore Grand Prix circuit loaded in a virtual software that is displayed on 3 LCD screens. Mounted on a motion-enabled platform, it allows the user to experience every thrilling hairpin turn, every heart-pounding skid, brake and crash while zooming down the actual Singapore Grand Prix circuit at breakneck speeds.
http://www.gamershell.com/download_25762.shtml
http://www.singtelrace.com
Alien Arena 2008 v7.0 (for Linux)
This game is the followup to the critically acclaimed(
http://www.linux.com/feature/119775
) Alien Arena 2007, and features nearly all new game media, gameplay improvements, and a client that has been signifigantly upgraded for improved visual effects as well as major optimizations that greatly improve the fluidity and performance.
Alien Arena 2008 also offers a change to it's overall theme, moving towards a slightler darker, more serious tone, while still retaining a good bit of it's retro style, creating an interesting marriage between classic and modern sci-fi. This resulted in completely new player models, many new weapon models and textures, and seventeen, yes, seventeen new levels! The transformation is nothing short of remarkable.
There are major improvements in weapon effects, per-pixel lighting, texture resolution, and resource usage, as well as the addition of a cross platform server browser, FUSE. Weapons have been tweaked for better balance, and movement has been enhanced with the addition of dodging abilities. Alien Arena 2008 will run on Windows and Linux, and the OSX/Mac port will be released in one week.
http://www.gamershell.com/download_23585.shtml
DVD Juegos gratis en Linux (Live-DVD)
http://foro.elhacker.net/juegos_y_consolas/dvd_juegos_gratis_en_linux_livedvd-t225861.0.html
Magnífico aporte de nuestro gran administrador
el-brujo
.
Nexuiz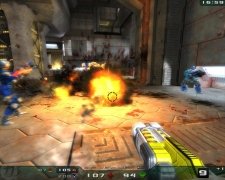 Openarena (Quake)
Tremulous
Urban Terror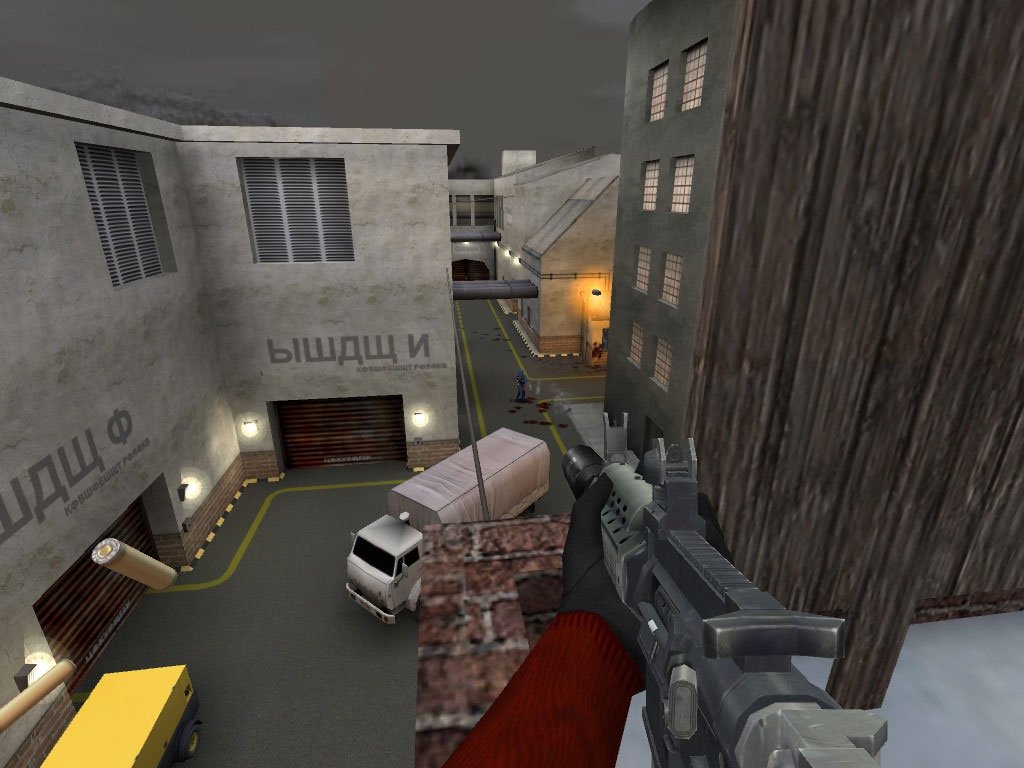 Descarga
Vía http-ftp
http://mirrors.netdna.com/llg/lglive-0.9.7-i686-hybrid-big.iso
ftp://ftp.holarse-linuxgaming.de/0-Day-Stuff/Live-Linuxgamers-linuxtag2011/lglive-0.9.7-i686-hybrid-big.iso
http://live.linux-gamers.net/iso/lglive-0.9.7-i686-hybrid-big.iso
http://mirrors.netdna.com/llg/lglive-0.9.7-i686-hybrid-big.iso
Torrent:
http://live.linux-gamers.net/iso/lglive-0.9.7-i686-hybrid-big.iso.torrent
First Person Shooter: FPS
Americas Army: Special Forces
http://www.americasarmy.com/
Control Monger
http://www.controlmonger.com/
Cotropitorii
http://www.2baddesign.ro/cotropitorii/index.html
Cube
http://www.cubeengine.com/
D-Day: Normandy
http://www.planetquake.com/dday/
Digital Paint: Paintball 2.0
http://dynamic.gamespy.com/%7Edigitalpaint/news.php
Dispatch Of Army
http://doa.cube-asia.com/
F.E.A.R. Combat
http://www.joinfear.com/main
Gunbound
http://61.74.68.184/GLS/GunBound_GLS_WC_080523_Ver647.exe
Gunz: The Duel
http://www.gunzonline.com/
Hidden & Dangerous
http://files.filefront.com/Hidden+Dangerous+Deluxe+Full+Game/;5964800;/fileinfo.html
IronWar
http://ironwar.e-games.com.my/
Kkrieger
http://www.theprodukkt.com/kkrieger.html
Kuma/War
http://www.kumawar.com/
Nexuiz
http://www.nexuiz.com/
Planetside
http://planetside.station.sony.com/reserves/
Purge Jihad
http://www.purgejihad.com/
Ray Crash
http://www.raycrash.net.sg/
Realm Wars
http://www.realmwarsgame.com/
Rising Eagle
http://www.gamershell.com/download_24846.shtml
Sky Raiders
http://www.redmuffler.com/
Space Cowboy
http://www.spacecowboy.net/
StarSiege Tribes
http://www.sierra.com/product.do?gamePlatformId=286
TCElite
http://www.truecombat.com/intro.php
Tremulous
http://www.tremulous.net/
Urban Terror
http://www.urbanterror.info
WarRock International
http://www.warrock.net/
Wulfram
http://www.wulfram.com/